Fire Safety Tips In Vermont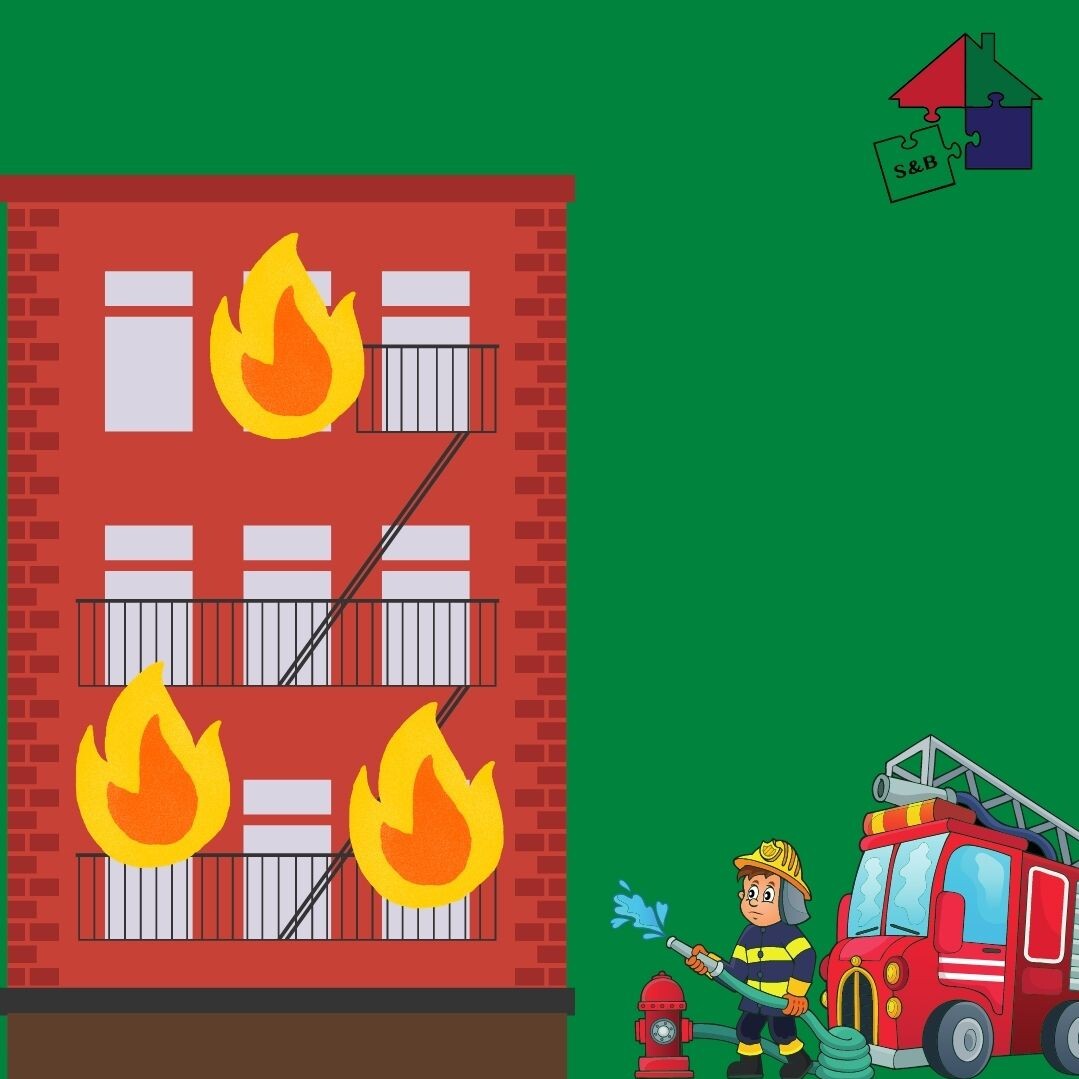 When you own rental property in Vermont, or own property in general, safety should be your number one concern. Having reliable and effective fire safety equipment and procedures in place can help keep you, your family, and other residents protected. It is also important to remain up to date with current codes, ensuring that everyone is protected and safe around your property.
Here are some safety rules & tips to follow:
Smoke and Carbon-Monoxide Detectors
Vermont State law requires that rental properties have hardwired, photo-electric smoke detectors. Having hardwired smoke detectors and carbon-monoxide detectors throughout your property is a must. When one of these hardwired smoke detectors goes off, they all go off; they are designed to communicate with each other. That way, if you have a fire in your basement and you are sleeping on the third floor, you will be alerted by an alarm close to you that you can hear.
Grill Safety
Summer is in the air and we all know what that means: grilling season! Grilling is a fun and tasty way to enjoy your summer, and knowing how to safely use a grill is very important. Grills should be positioned far enough away from your property, where there won't be any risk of fire or damage. If your grill is to close to the side of your building and you have vinyl siding, the heat could melt and/or warp your siding. You should also keep your grill well away from decks, railings, and out from underneath eaves and overhangs. You should clean your grill after every use to prevent grease and fat buildup. It is also important to regularly check your valve systems and connection points if you are using a gas (propane) grill. Never leave your grill unattended, not just because you don't want to burn your burgers, but because it is dangerous! One final tip on grills: have fun and be safe!
GFCI Outlets
GFCI stands for Ground Fault Circuit Interrupter. GFCIs are a "fast-acting circuit breaker designed to shut off electric power in the event of a ground-fault within as little as 1/40 of a second. It works by comparing the amount of current going to and returning from equipment along the circuit conductors." Any bathroom outlets, kitchen outlets, garage or outdoor outlets should be a GFCI. Another good rule of thumb: outlets that are within 6-8 feet of water should be GFCIs.
Tobacco Disposal
If you or some of your tenants smoke tobacco, it is extremely important to properly dispose of the remains of the burning cigarette butts. Many fires can result in improper disposal of burning cigarettes. You should supply your properties with disposal cans that will help prevent fires and also prevent people from littering.
Egress Fire Escapes
Rental property fire code differs throughout the state, but many requirements are statewide and all buildings should comply with these codes. For example, there must be multiple exits from any building, specifically from the bedrooms. A least one bedroom window must be 5.7 cubic feet to allow for another means of egress escape. Barre, Vermont Fire Code requires that you have an egress platform built outside any bedroom on the 3rd floor and above. Most deaths involving fires happen from smoke inhalation, and these platforms allow residents a way to escape from the smoke.