Tenant Turnover: Largest Dent in Cashflow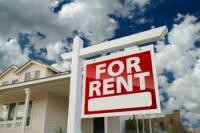 Tenant turnover is by far the largest dent in an investment property owner's cash flow. A tenant moving out almost certainly means a loss in rental income, and if not prepared for these circumstances property investors in Vermont can lose a ton of money. To capitalize on reducing tenant turnover investors and property managers must be creative in their strategies when dealing with vacancies. Filling vacancies can be a daunting task that requires much effort, time, and money. If vacant units are not filled in a timely manner investors can loose hundreds, if not thousands of dollars. Turnover is inevitable and is going to happen at some point, but having the ability to fill these vacancies with qualified renters is the solution to the problem. In Chittenden County, vacancy rates are at an all time low at around 1%. This makes filling vacancies a bit easier, but investors and property managers must be able to find the most qualified applicants. When renting to unqualified tenants, you run into many issues and costs including maintenance and repairs, carpet cleaning, painting, etc. Although filling vacancies is the number one priority, you must fill your vacancies with qualified renters or you might end up costing yourself more money in the long run. To avoid costly turnover you must have the resources in place to deal with these situations. The main component to filling vacancies is having the ability to find qualified renters who are going to pay their rent on time and respect the property.
A huge part of being creative in your strategies when dealing with tenant turnover is preparation. Although it is often difficult to prepare for turnover, as a property manager in Chittenden County you can do a few things that will save you time and money in the long run. For example, pay attention to your current tenant leases and remain in contact with them as their lease expiration approches. In doing so you can get a good idea of whether the current tenant would like to renew their lease or move out. If you keep in contact with your current tenants and you know that a tenant does not want to renew their lease, you can begin advertising for that unit months in advance, giving you the advantage of having a tenant in place upon their moveout. Another good strategy is having the necessary resources in place when the current tenant moves out. For example, if you know that at every turnover you clean the apartment and carpets, repaint the walls, and update smoke detectors and fire extinguishers, it is your job to have your contractors and vendors in place for when the job comes available. Once that tenant moves out, within a day if not hours, you want to have your team set up to complete these necessary turnover projects.
The process of tenant turnover includes many things that can be costly in terms of money and time. Some of the necessary steps in turnover include: advertising expenses, leasing and showing costs, application expenses, cleaning and maintenance costs, and many others.
Advertising Expenses
There are a variety of costs associated with advertising vacancies which can vary based upon the market and the methods you use to advertise your vacancies. Whether you use print ads, radio, television, or even open houses, costs can quickly add up. These costs just add to your overall expenses and affect your bottom line.
Leasing and Showing Expenses:
Leasing and showing costs can prove to be costly not only in dollar signs but also in time! The amount of time you spend running around to your properties for showings can accumulate rapidly.
Application Processing Expenses:
Application expenses add up quickly, but to avoid renting to unqualified tenants you must screen your applicants, including background and criminal checks, credit checks, eviction histories, etc. Not only do you have to pay for all of these reports, you also need to spend your valuable time processing these applications. It can take hours to contact past landlords and current employers for each applicant.
Cleaning and Maintenance Costs:
When dealing with turnover there are certain actions that landlords and property managers take. After a tenant moves out it is pretty standard procedure to shampoo the carpets, repaint the unit, and service any of the appliances. These efforts cost you time and money.
These are some of the most common expenses landlords and property owners in Vermont and all over the country deal with. Being creative in your strategies is a great step toward minimizing costs during turnover.
Stone & Browning Property Management serves Washington and Chittenden County, making the lives of property owners much more profitable.