Major Operating Expense Categories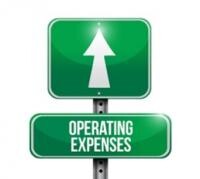 In previous blog posts we have discussed how the Net Operating Income (NOI) is calculated and how the NOI is derived by subtracting the properties' operating expenses from the rental income. Today I would like to use this time to discuss some of the most common operating expenses involved with owning rental property. Every property manager/property owner has their own unique system for categorizing expenses. The key is to be consistent. For example, the categories and sub-categories you use on a daily basis to classify expenses should also be used in your annual operating budget. It is also a good idea for you to pay attention to the number of categories and sub-categories you are using. Too many categories can make things very messy and hard to decipher and too few can obscure important details that may require more attention.
First off, what are operating expenses? We have touched on operating expenses in previous posts, but here's a quick refresher: operating expenses are any costs associated with operating and maintaining your property. Heat, lawn care, snow removal, insurance, water and sewer are all examples of operating expenses. Your mortgage payment and any other capitol costs are NOT considered operating expenses. Lets take a look at some main categories of expenses.
Property taxes: 99% of the time this will be a property's largest operating expense. They are comprised of both general real estate taxes and special assessments.
General real estate taxes: These are the taxes collected by your state and local tax authorities, which are used to fund public services and are calculated based on the value of the property. A great way to plan for this large expense is to make monthly payments to your reserve account-this way all the money is planned and accounted for!
Special Assessments: Special assessments are funds that are used to pay for public improvements such as road repair/replacement, filling in the ever famous Vermont potholes, new sidewalks, or the addition of a neighborhood park.
Insurance: It is better to have it and never need it, than to need it and not have it! That being said, insurance is another significant cost. There are two main types of insurance: hazard and liability. Hazard insurance covers losses resulting from damage to the property, and liability covers costs resulting from personal injuries such as slipping in an icy walkway. Premiums are usually charged annually but may be paid monthly, quarterly, or semiannually. Again, budgeting for this expense on a monthly basis is the best approach.
Utilities: This expense usually encompasses things such as electricity, water and sewer, heat (oil or gas), and trash removal. In some situations you may see Internet access and cable included in the utilities category. Both commercial and residential tenants may be responsible for paying for a portion or all of these costs.
Maintenance: This expense usually involves groundskeeping, such as lawn mowing and snow removal as well as other building repairs and maintenance such as cleaning, plumbing, and electrical issues and preventative maintenance. Within the maintenance category there are two sub-categories: ordinary repairs and capital expenses. Ordinary repairs are the corrective maintenance tasks that are performed in order to keep the property in working and desirable condition. If a repair adds long lasting value to the property, such as a roof replacement, foundation work, or installing a new furnace, then it would be classified as a capital expense. Remember: capital expenses are not considered to be operating expenses. The main difference between capital expenses and normal operating expenses is that capital expenses can be depreciated where operating expenses cannot. So, when it comes time to do your taxes, your heating bill will be written off entirely in the first year, whereas that major roof replacement will be written off over a number of years according to its useful life-it is essentially treated the same way as building depreciation.