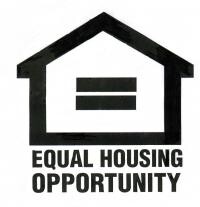 If you are going to own rental property you must have a solid understanding of fair housing laws. These laws are regulated by the Department of Housing and Urban Development (HUD) and as a landlord you must comply. Did you know that HUD contracts with independent agencies to test if landlords are discriminating? These companies are hired to make phone calls, write emails, and even do walkthroughs with landlords pretending to be interested renters, when in fact they are trying to catch you discriminating. If you are caught, the fine for the first offense is $10,000 for the FIRST offense!
Make sure you are educated on the different fair housing laws out there and that you are in compliance and not discriminating against a protected class. To find out how well you know theses laws and regulations take the test at the following link! Fair Housing Quiz
Please share your test scores with us VIA Facebook!